Yuchai launch Global service activity 2022 and New product release conference
Under the blue sky, colorful flags fluttered, and the high-spirited passion filled the venue like the scorching sun. On July 19, 2022, Yuchai Heavy Industries grandly held the "Global service activity 2022 and New product release conference". The leadership team of Yuchai Heavy Industry, R&D, production, as well as domestic and foreign sales and service representatives participated in this event.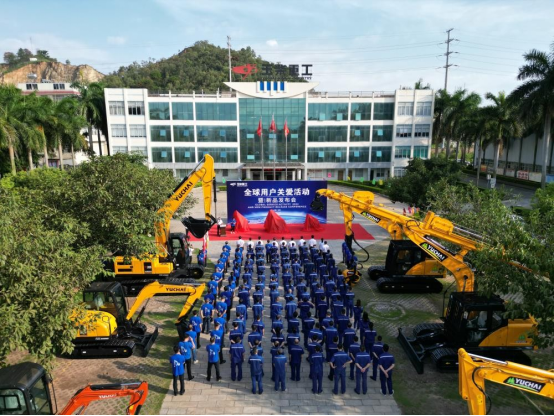 Yan Maolin, Chairman of Yuchai Heavy Industry, said at the launching ceremony of the 2022 Global User Care Activity and New Product Launch Event that Yuchai Heavy Industry's user care activity has been carried out for 22 consecutive years. No matter how the industry situation changes, no matter what difficulties and challenges our company experiences, Yuchai Heavy Industry always adheres to the original intention of "creating value for customers". Its footprints have covered more than 100 countries and regions, its caring activities have benefited more than 80,000 users around the world, and it has established a deep friendship with customers and friends. This year, the event will continue to be carried out simultaneously in more than 100 countries and regions around the world. The management team, technical quality team, manufacturing team, and service team of Yuchai Heavy Industry will go deep into the front line, bring the most sincere service to customers, listen to the most authentic voice of customers, and continue to create greater value for customers. At the same time, a series of new products of excavators and forestry machinery are simultaneously launched today. These products not only inherit the excellent genes of Yuchai's product family, but also carry Yuchai Heavy Industry's love for users.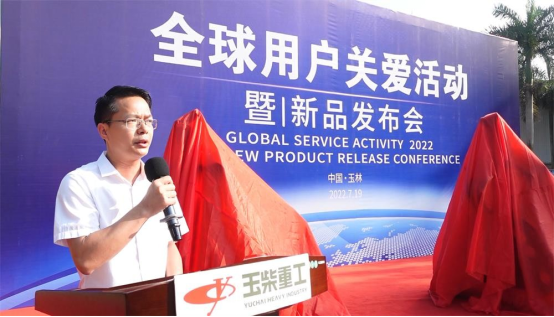 At the event site, Lin Kun, deputy general manager of the marketing center, and Li Jiangfan, director of overseas sales, respectively introduced the content of this caring event to domestic and foreign customers. They said that Yuchai Heavy Industry will conduct on-site visit services and set up online expert seats to deeply understand customer needs and real usage conditions, and listen to users' suggestions for improvement in equipment use. Provide customers with complete sets of construction equipment solutions and high-quality and considerate services, improve customers' economic benefits, and let customers have no worries.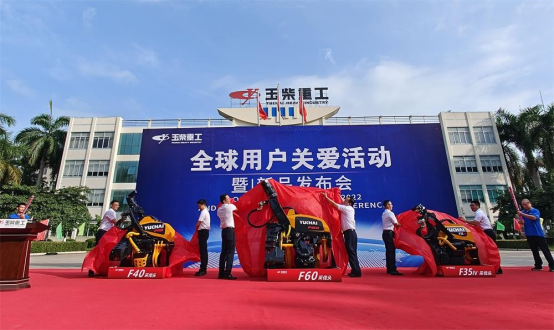 Immediately afterwards, the new product launch session was held. Mo Youyu, Dean of the Construction Machinery Research Institute, introduced the new products of micro excavation, small excavation, medium excavation and complete sets of forestry equipment released today to the friends at the scene and unveiled them. Among them, forestry equipment F60, F40, and F35IV harvesting heads indicate that Yuchai Heavy Industry's cutting head spectrum is becoming more and more perfect. Meet the harvesting needs of 35-60 cm diameter timber. Equipped with excavators of corresponding tonnage, it can realize multiple harvesting processes such as felling, debranching, measuring, cutting, and stacking.
The event will be broadcast live on the TikTok at the same time. All new product project leaders are invited to answer questions for online fans and friends. The popularity of the live broadcast room was very hot. Fans and friends expressed great interest in the new products of Yuchai Heavy Industry, and praised our new products one after another.
It is believed that these new products launched by Yuchai Heavy Industry will ignite the passion of midsummer. Yuchai Heavy Workers will stay true to its original aspirations, and continue to provide customers with the ultimate products and services.