Yuchai Excavator Fully Enters the Global Engineering Machinery Benchmark Market
A few days ago, batches of Yuchai U series small excavators were sent to the United States. This time, Yuchai Heavy Industry achieved another breakthrough in sales in the US market, which will enhance the brand influence of the products in the North American market.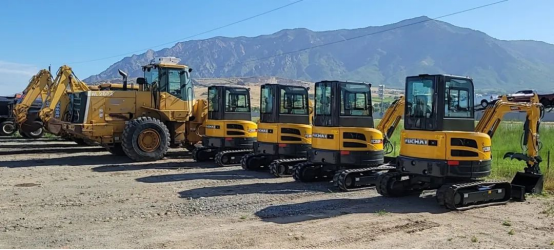 Yuchai Heavy Industry is a subsidiary of Yuchai Group, focusing on the R&D, manufacturing, sales and service of construction machinery. It is the main export base of small excavators in China and the manufacturer with the most complete product spectrum of small excavators in China. Since the production of China's first small excavator in 1989, it has been exported to overseas markets in large quantities. Products are distributed in more than 100 countries and regions on 5 continents. In recent years, Yuchai Heavy Industry's overseas sales business has developed rapidly. Europe and North America are the most important overseas markets of Yuchai Heavy Industry, and the sales share accounts for more than 70% of the total overseas share. Our products are favored and loved by local customers.
For a long time, Yuchai Heavy Industry has attached great importance to product R&D and innovation. In order to further develop the European and North American markets, continue to invest a lot of research and development efforts, according to specific markets and customer habits, successively launched U20, U27, U35, YC60, YC80, YCF35, YCF60 and other new products that meet the European Euro V and North American regulations on T4F emissions.At the same time, through marketing innovation, brand promotion and product promotion with the help of various overseas media platforms have expanded brand influence and product popularity.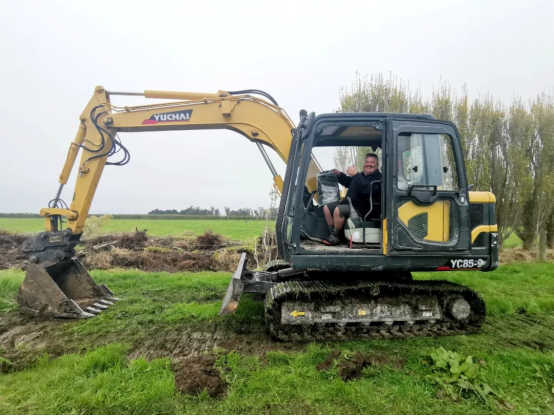 From January to October this year, Yuchai Heavy Industry's export sales increased by 36% year-on-year. Among them, the sales volume in the North American market increased by 188% year-on-year. The main products in the North American market are U20, U27, U35 and other mini excavators, which are mainly used in narrow space operation scenarios such as urban maintenance, indoor renovation, garden maintenance, and farm operations.
Yuchai Heavy Industry products have been recognized by North American dealers in the United States and Canada for their exquisite appearance, excellent quality, efficient performance and comfortable experience. It has also won the love and praise of customers in the market, and the repurchase rate of customers has continued to increase.